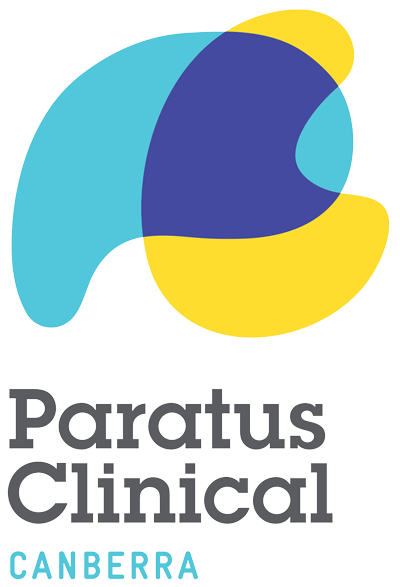 Opened in 2019, our Canberra clinic resides on the campus of the University of Canberra, co-located with Ochre Health Bruce (with 23 practicing GPs). Paratus and Ochre have a history of working in partnership since 2015, fuelling the decision to start an independent clinic to allow greater volumes of research to be conducted.
Previous success in acute diseases and diagnostics can now be merged with traditional chronic disease and vaccine studies, giving more varied options to a local population who have shown considerable interest.
Paratus Clinical is located in the Belconnen district of Canberra, and shares occupancy with the University of Canberra (Building 28, next to soccer fields and across from the new sub-division of Lawson). We provide Participant onsite parking free of charge which is easily accessed.
Paratus Clinical Canberra is located within the University of Canberra and can be accessed by bus. Please use the ACT Government Journey Planner to help plan your trip.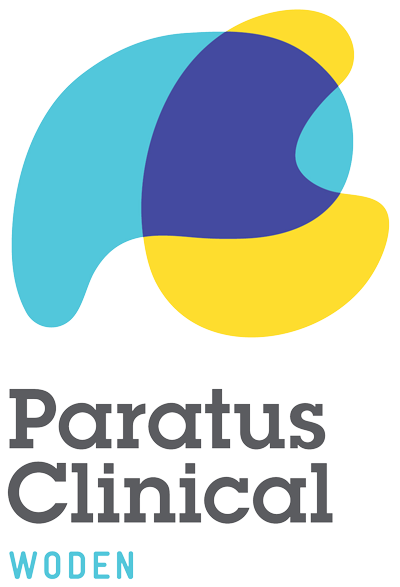 Co-located with Woden Dermatology, within close proximity to Canberra Hospital, Paratus Clinical Woden is an experienced facility with a dedicated team delivering clinical research in Dermatology, Rheumatology and Haematology.
Paratus Clinical Woden has conducted clinical research since 2011, focusing on the specialty areas of inflammatory dermatology including psoriasis, atopic dermatitis, acne, and skin cancers. In recent years, scope has widened to support innovative Haematology and Rheumatology research.
There is paid parking available outside the clinic, alternatively you can park at the Westfields or Neptune parking at Woden.
There is a bus interchange located directly outside the clinic on Callam Street within walking distance. Please use the ACT Government Journey Planner to help plan your trip.
Now recruiting at this location
Canberra
Dr. Amber Leah
Medical Director, Principal Investigator
Dr Leah graduated from the Australia National University and then completed training with ACT Health and the Calvary hospitals, prior to moving into General Practice in Canberra. She has further training in Child Health and Palliative Care.
Canberra
Dr. Diana Rubel
Principal Investigator
Dr Rubel is a consultant dermatologist in private practice at Woden Dermatology, a visiting medical officer at The Canberra Hospital, and Senior Lecturer at the Australian National University (ANU). She completed her undergraduate medical degree (1988) and postgraduate Diploma in Paediatrics (1992) at the University of NSW, her Masters of Medicine (specialising in cutaneous immunology) at Sydney University (1995) and completed her Postgraduate Specialist training in Dermatology (Australasian College of Dermatologists' fellowship) in 1998. She has over 10 years experience as a Principal Investigator for clinical research trials in dermatology.
Canberra
Prof Dr. Dipti Talaulikar
Principal Investigator
Prof Dipti Talaulikar is an experienced clinical haematologist at Icon Cancer Centre Canberra, senior staff specialist at Canberra Hospital and Associate Professor of the College of Medicine, Biology and Environment at the Australian National University. Her clinical experience covers a broad range of malignant haematology conditions, with special clinical interest in leukaemia, myeloma, lymphoma and myeloproliferative disorders.
Canberra
Dr. Anna Raj
Principal Investigator
Dr Anna Dorai Raj is a consultant rheumatologist working in private practice as well as Senior Staff Specialist at Canberra Hospital and a Senior Clinical Lecturer at Australian National University. She completed her medical degree at the University of Andhra Pradesh in India and then completed post graduate qualifications of FRCP and FRACP in the UK and Australia. She has been involved in clinical trials since 2010 as a Principal Investigator and has been involved in trials involving Rheumatoid Arthritis, Psoriatic Arthritis and Ankylosing Spondylitis.
Canberra
Dr. Gina Tsai
Sub Investigator
Dr. Tsai completed her MBBS at Monash University in 2011, she has worked in Peninsula Health, Frankston and Rosebud Hospitals before completing GP training in Bega and Canberra. Dr. Tsai attained her FRACGP in 2020 and continues to work as a GP in Braddon, ACT.
Canberra
Dr. Hong Jie Soh
Sub Investigator
Dr. Hong Jie Soh graduated from Western Sydney University and then completed training with ACT Health and Calvary hospitals in different specialties including Urology, General Surgery, General Medicine and Emergency Medicine. He is currently working towards to become a GP. He has further training in Child Health and has a special interest in dermatology and men's health.
Are you interested in participating in clinical trials?
Register your interest, and we'll notify you of any upcoming trials that might be suitable for you.
We value your privacy and are committed to protecting your data and personal information.