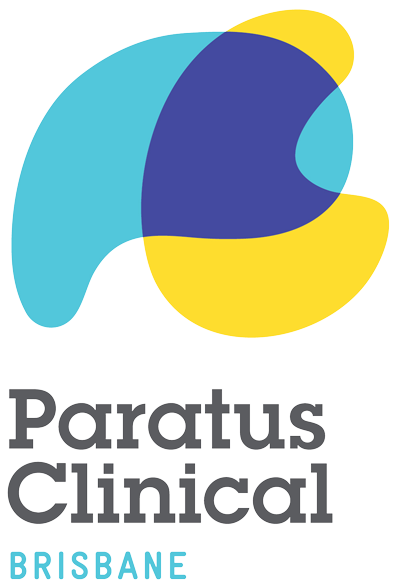 We are conveniently located opposite Royal Brisbane Hospital and we have a close affiliation with Next Practice Medical Clinic utilising referral pathways with 9 practicing GP's. Our clinic is located close to the centre of Brisbane with a catchment area spanning a large portion of Brisbane's population. Paratus Clinical Research Brisbane has experience in healthy volunteer as well as chronic disease studies. Our participant database is continuously growing proving there is an un-met need for participation in clinical research within the Brisbane area.
There are dedicated parking spots available on site (as marked). Alternative parking is on street or at "Secure Parking" at 41 Butterfield Street.
The nearest bus stop is outside Royal Brisbane Hospital on Butterfield street. We are a short walk from the bus stop.
Now recruiting at this location
Brisbane
Dr. Sheetal Bull
Principal Investigator
Dr. Bull graduated from the University of Wales (UK), completing his medical training in a number of hospitals in the UK. After which, he completed further training in Psychiatry and holds MRCPsych from the Royal College of Psychiatrists and a Postgraduate Degree in Psychiatry. He has also completed Fellowship with the Royal Australian College of General Practitioners and holds FRACGP. He is the Principal Investigator at Paratus Clinical Brisbane and also oversees the co-located primary care practices.
Brisbane
Dr. Amith Mammoottil
Principal Investigator
Dr. Amith Mammoottil brings experience and expertise in General Practice with special interest in mental health, men's health, chronic disease management, children's health and indigenous health. Following return to Australia after completion of training, he has worked at The Prince Charles Hospital, Brisbane, Canberra Hospital, Hervey Bay and Maryborough Hospitals and Joondalup Hospital, Perth. He also has vast clinical trial experience overseeing different phases from his time in Perth. He is currently a Principal Investigator at Paratus Clinical Brisbane and is pursuing a Masters in Public Health and Health Leadership Management.
Brisbane
Dr. Esmond Leong
Principal Investigator
Dr. Leong graduated from the University of Queensland and further trained at the Mater Hospital Brisbane and the Queensland Children's Hospital before attaining fellowship with the RACGP. He continues to work as a General Practitioner alongside his work with Paratus Clinical.
Brisbane
Dr. Pi Lip Seet
Sub-Investigator
Dr. Seet graduated from the University of Queensland, completing his training with ACT Health prior to moving back to Brisbane and rural Queensland as a Principal House Officer in Intensive Care, Emergency Medicine and General Surgery. He now fulfils a full-time role as a Clinical Trial Investigator for Paratus Clinical Research with objectives in completing a Master of Traumatology.
Are you interested in participating in clinical trials?
Register your interest, and we'll notify you of any upcoming trials that might be suitable for you.
We value your privacy and are committed to protecting your data and personal information.